Maritime Craft announce business expansion and renew their sponsorship of Glasgow City
Largs based Maritime Services company, Maritime Craft Services (Clyde) Ltd has double reason to celebrate after it announced plans to extend its

business and renew their sponsorship of Scottish Women's Football Champions Glasgow City FC.

After hitting the press with investment plans to purchase 3 new vessels worth £9 million to extend its operations in Europe, the maritime company has also agreed to continue its sponsorship of Scotland's top side, Glasgow City for the 14th consecutive year.

Maritime Craft Services started sponsoring Glasgow City at the football club's inception in 1998 and has seen the club grow to become the dominant force in Scottish women's football as well as a regular competitor in the latter stages of the UEFA Women's Champions League.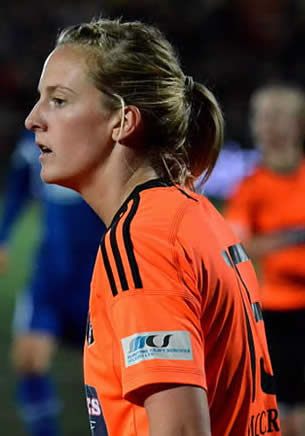 Commenting on the double announcement, Financial Director Nikki Kuyt said, "It is fantastic for our company to be able to declare our plans for continued business growth which will extend our offshore support services in Europe and create around 30 new jobs. At the same time, we are delighted to maintain our on-going relationship with Glasgow City. They have developed into the nation's strongest team by far and that has come through great vision, belief, hard work , desire and talent and that is not too dissimilar to the reason for success in our own business. For next season, their youth pathway will be complete, meaning they have 7 teams from Under 9 right the way up to their elite first team. They have also just completed the domestic treble after winning every single match, which is an unbelievable accomplishment.
"I find it incredible that Glasgow City has achieved so much when the players and staff are unpaid, but when you see what they commit to the club, which for the players is training up to ten times a week with full time jobs or study, you can understand why they maintain a step ahead of the competition.
"We are delighted to be able to continue in our sponsorship and hope more companies will get involved with Glasgow City also. They are so few visible role models for girls and women in this country and they have a club full of them, and it is a fantastic opportunity to get behind the team."

Notes:
For more information on Maritime Craft Services visit www.maritimecraft.co.uk or call 01475 675338.

If you are keen to partner with Glasgow City, contact Club Manager Laura Montgomery at clubmanager@glasgowcityladiesfc.co.uk
Picture of Emma Fernon in Champions League action courtesy of Stephen Kennedy
23.11.12